Greeting
In the Hakodate area full of exoticism, the west area with atmosphere is born on September 23, Heisei Town in Aoyagi Town ("Shunnsenshuka Sakuraba-michi")。
This area spread around this area at the Hakodate Great Fire in Showa 9 (1934 AD), two storey houses built immediately after that. Although it was a fancy architectural style at the time, our shop that renovated while leaving the atmosphere of the time as the building that will be built for 83 years will pass, "Wow ~ nostalgic like it looks like a grandparents' house" I will.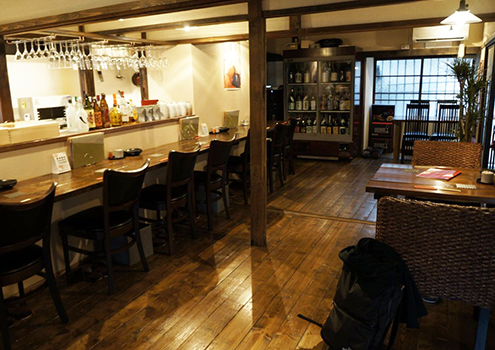 As the name of "Shunsennshuka Sakura-michi", the motto is "Making a shop where you can relax like a house with a delicious drink, along with seasonal items and fresh ones" We are waiting for you with the best smile and hospitality by all the staff to be loved by our customers
At our shop, Sake Sommelier will select the sake that suits you.